Lieutanant Travis Mayweather, Helmsman
Lieutenant Travis Mayweather is the mid-20s African-American helmsman aboard the Enterprise. Mayweather was raised on cargo ships, and as a result is more "interstellar" than even the Captain. He's traveled to dozens of planets and met many different alien species. Mayweather has an "instinct" for space-travel that few humans possess.
His closest friend is 'Trip' Tucker and they spend their off-duty hours finding new ways to enjoy life in space.
See the Cast Photos page for more pictures.
Anthony (A.T.) Montgomery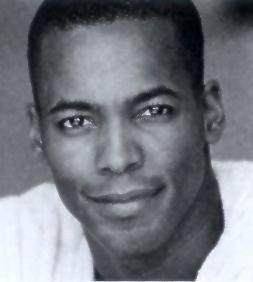 Anthony Montgomery began acting while studying at Indiana University - Purdue University at Indianapolis. He then transferred to Ball State University in Indiana, where he graduated with a B.S. in performance theatre and drama. Montgomery also did stand-up comedy in Indianapolis and worked on the set of the film "Hard Rain" as a background performer and production assistant. Before long, he moved to California and landed a role as the host of the television series Awesome Adventures.

Most recently, Montgomery played a recurring role on the television series Popular as Sam's boyfriend, George.. His other television credits include a guest appearance on JAG and co-starring roles on Resurrection Blvd., Charmed and Frasier. Montgomery also starred in the feature film "Leprechaun in the Hood" and was a sketch performer for The Tonight Show.


His stage credits include "Day of Absence," performed at the Complex Theatre in Los Angeles, and in college productions of "Othello," "Much Ado About Nothing," "Working," "Rumors" and "Oliver."

Montgomery was raised in Indianapolis and currently resides in Los Angeles. He enjoys diving, swimming, dancing and martial arts.

Web Links:
Official Site - VERY small, but some nice images. BTW, did anyone know he has a tatoo?
Upcoming Appearances:
Fan Mail Address:
Anthony Montgomery
c/o Enterprise
Paramount Pictures,
5555 Melrose Avenue,
Hollywood, CA 90038-3197