Captain Jonathan Archer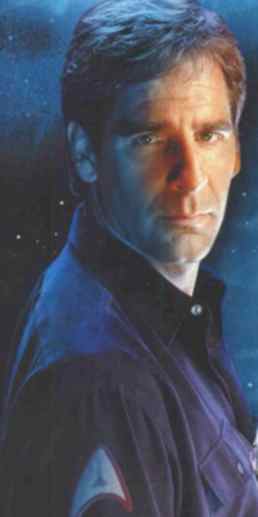 Captain Jonathan Archer is described as being in his 40s, a physical, bold personality, who unlike the Starfleet captains of later centuries, exhibits a sense of wonder and excitement about the strange things he will encounter.
He is said to hold a grudge against the Vulcans, who he blames for impeding humanity's progress - but with his first officer a Vulcan, he will have to reconsider these preconceptions.
Although he has a strong sense of duty, he's a bit of a renegade (shades of Kirk?) - he's not afraid to question orders or even disobey them if he feels in his gut that he's right.
See Cast Photos for more pictures of Archer.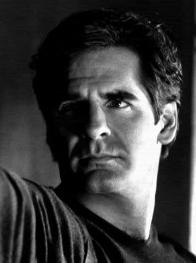 Scott Bakula
Scott Bakula is perhaps best known for his five-year stint on the innovative television series Quantum Leap, which brought him a Golden Globe for Best Actor in a Drama Series and four Emmy nominations.

Born in St. Louis, Missouri, Bakula moved to New York in 1976 where he pursued a career on the stage. In 1988 he was honored with a Tony nomination for his starring role in the Broadway musical "Romance-Romance." He had earlier made his Broadway debut as Joe DiMaggio in "Marilyn: An American Fable."

Bakula has received high praise for his work in a variety of feature film roles including the 1999 Academy Award-winning "American Beauty," and has recently completed "Life as a House" with award-winning director Irwin Winkler. Other films to his credit are "Lord of Illusions," "Major League: Back to the Minors," "A Passion to Kill," "Mi Familia/My Family," "Color of Night," and his 1990 film debut for director Carl Reiner, "Sibling Rivalry."

Alternating between film and television, Bakula has appeared in such recognized series as Designing Women and Murphy Brown, and in the mini-series "A Girl Thing" and "The Invaders," as well as the telefilms "Mean Steak" and "Papa's Angels," which he starred in and produced. Bakula recently wrapped production on "What Girls Learn," an original telefilm for which he also acted as an executive producer through his BPI Productions in association with Paramount Network Television.

His singing ability has afforded him some special opportunities including performances at the Kennedy Center Honors, at Carnegie Hall and at the Hollywood Bowl with Carol Burnett, as well as the animated musical "Cats Don't Dance" as Danny the cat.
Links of Note:
Upcoming Appearances:
Fan Mail Address:
Scott Bakula
14431 Ventura Blvd.
Suite 359
Sherman Oaks, CA 91423