After a lot of speculation, Terminator 3: Rise of the Machines is officially on the production slate with a July 2, 2002 release planned.

Confirmed Cast:
Arnold Schwarznegger
Possible Cast:
Eddie Furlong was signed to play John Connor, though most recent word is this part will be recast. Nick Stahl has been cast as the grown John Connor. See photo below.
Kristanna Loken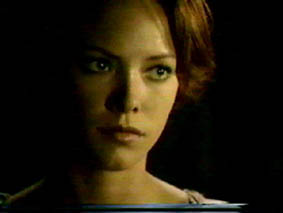 has won the role of the Terminatrix - the female terminator beating out a lot of contenders. Kristanna co-starred in the Mortal Kombat series and has a recurring role in Philly.
Claire Danes plays John Connor's love interest (Sarah Bush was originally cast in this role but appeared "too young" to the director).
Storyline:
In the future, a young John Connor leads the initial battles against skynet's machine minions after Judgement Day. Arnold will battle a female terminator (rumored that everyone from Natasha Henstridge to former wrestler Chyna has been rumored to be in consideration for this role) of the T-1000 variety (no, Robert Patrick will not be in this one).
The future setting means we can expect a lot of battle scenes with Skynet robots facing humans and lots of CGI effects.
Director:
Jonathan Mostow Credits
Writers:
John D. Brancato (Credits) & Michael Ferris III (Credits)