Win Babylon 5 Season 4
on DVD!
Scifispace.com is giving you a chance to win Babylon 5 Season 4 on DVD. We have THREE copies to give away!!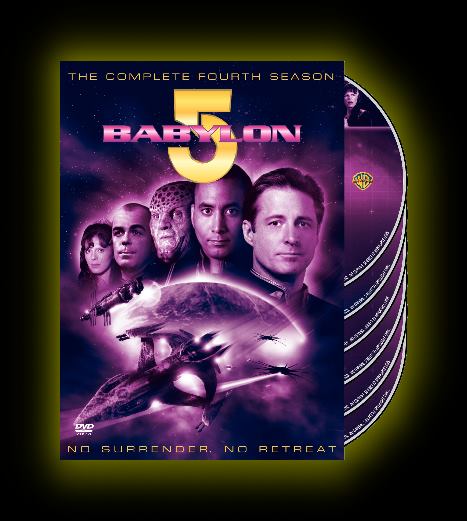 The fourth season of Babylon 5 is when the Shadow and Vorlon War came to a head and many of the major plot lines were resolved. Itís a season you donít want to miss! See our review for more info abut the set!

We have multiple copies of this set to give away and will be giving 3 away here - one winner from the US, one from Canada guaranteed.

Available in stores January 6, 2004

Contest is open to US & Canadian Residents only* - one Entry per per person. You must be 18 years or older to enter. Prizes are shipped US Post Office Media Mail.

DEADLINE FOR ENTRY IS January 26, 2004!

Visit the Official Site for more about the set.
The site also features a small collection of stills and downloads. (Flash is required)

Watch for other exciting contests coming soon exclusively from Scifispace.com

Make sure you
know about future contests?
Be sure to subscribe to our newsletter!

*Winners will be notified via email. Winners are selected at random from all entries received.
Sweepstakes is void where prohibited by law.
These are Region 1 DVD - Contest is open to those in the US & Canada only
due to compatibility with these DVDs.